Looking for help? Start here.
Being particular about your cookware is just one of the perks that comes with being a great home chef. But between pan shapes, sizes, and materials, the options can feel limitless. To make it easy, we've done a bit of the heavy lifting below.

">
Learn which pans are best for different cooking methods and why

">
Learn which materials make for the best cooking surfaces and why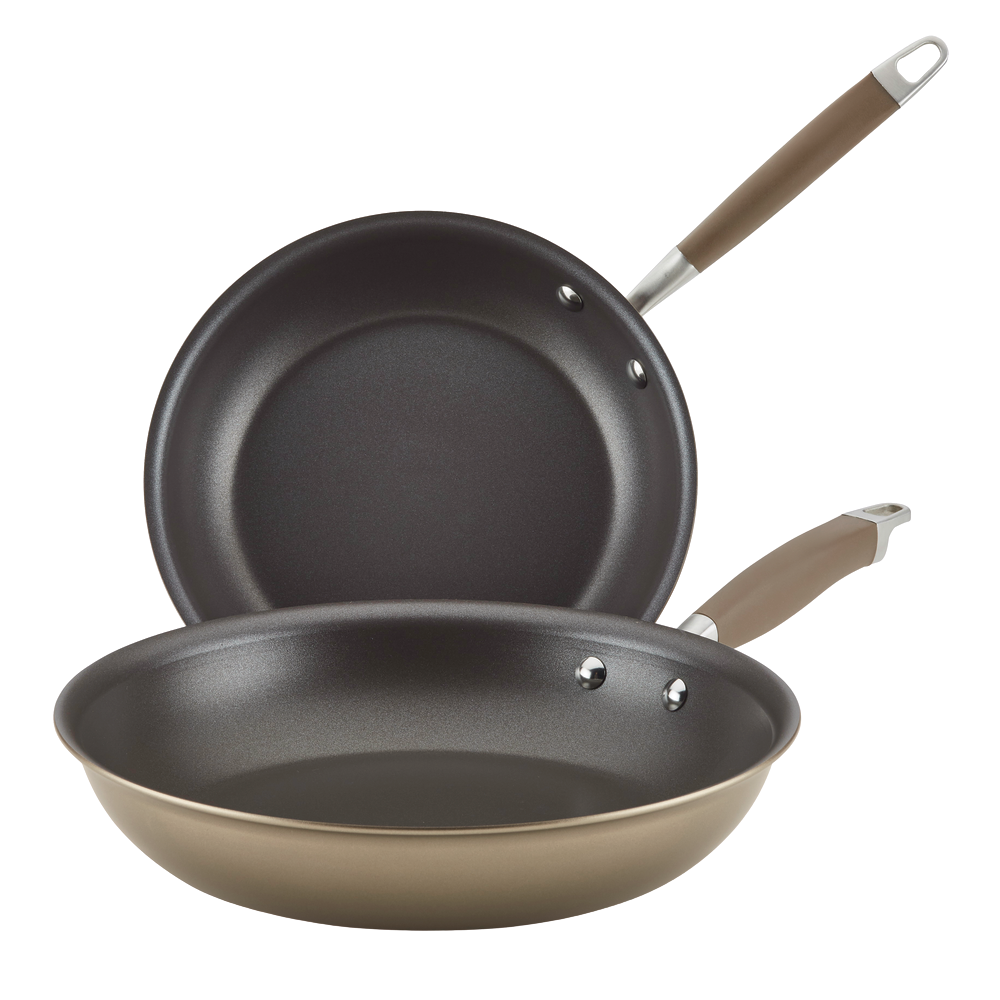 Requires little to no oil – great for healthy cooking
Quick release, easy clean-up, some pieces dishwasher-safe
The nonstick finish can be over aluminum or hard anodized over aluminum, or ceramic (enameled) which is ideal for slow, even cooking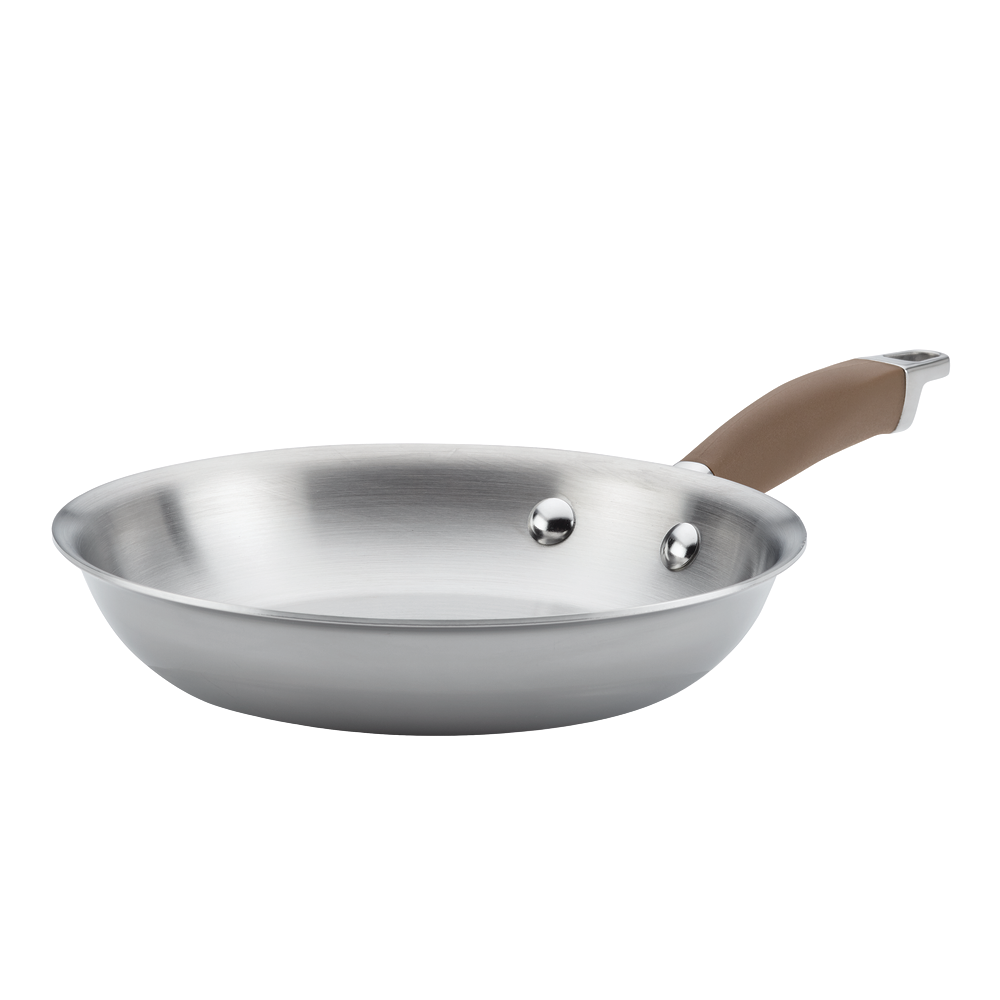 Used for a variety of cooking tasks
Non-reactive, durable, dishwasher-safe
Steel is more of a protective cladding material and is usually constructed with aluminum or copper for heat conductivity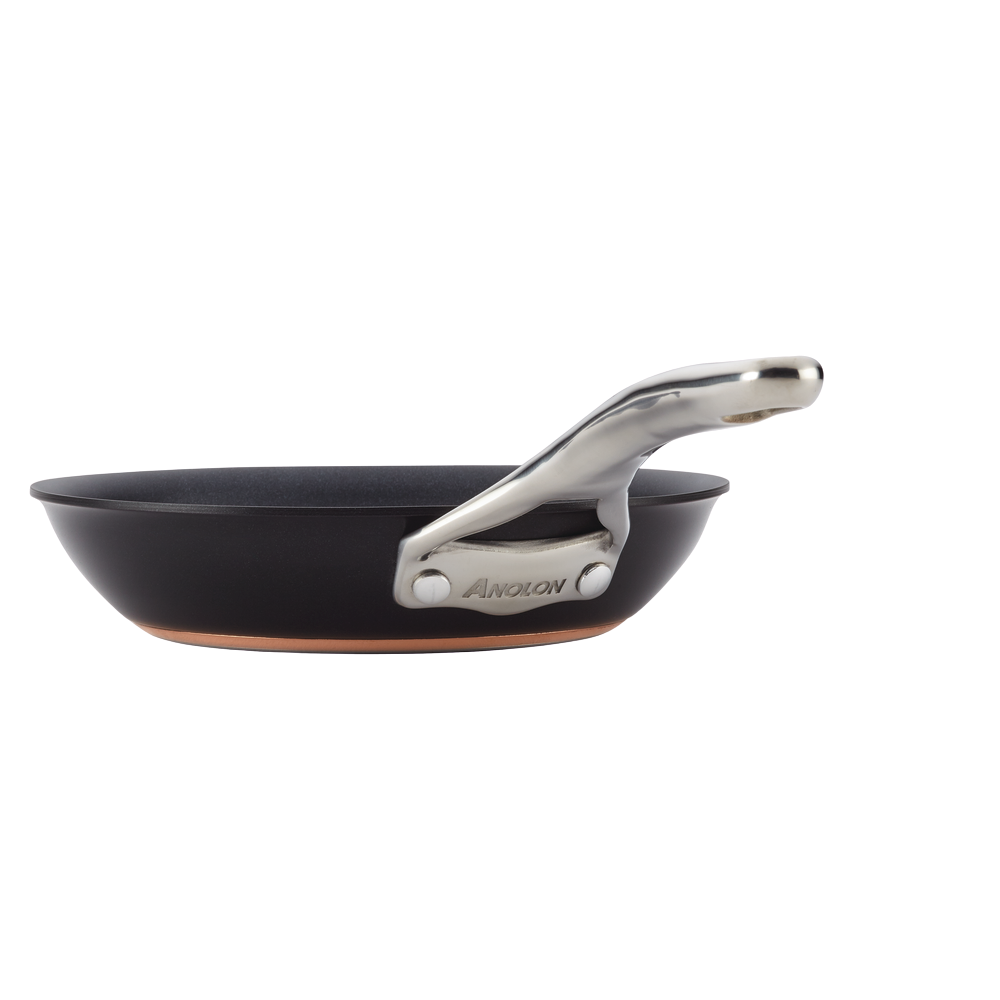 Excellent temperature control – heats rapidly and evenly and cools down quickly
Aesthetically pleasing – can also use as serving piece
Most copper pans are paired with another material such as stainless steel – copper on the outside, steel on the inside – to ensure
Copper can also exist as an inside layer within a stainless steel or nonstick pan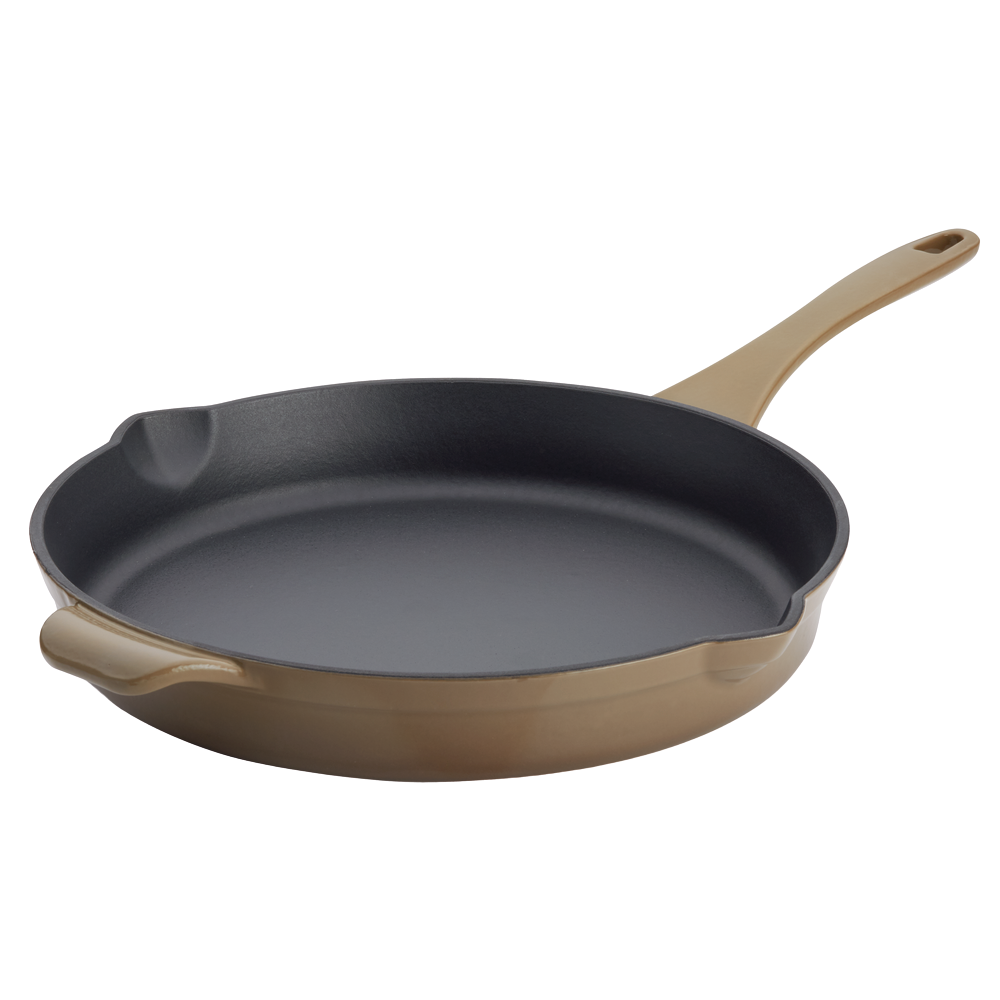 Can be used on stovetop, oven or grill
Ideal for slow, low temperature cooking
Exceptionally durable; heavy weight
Heats slowly and evenly, retains heat well
Excels at high-heat tasks like searing, sautéing, browning and frying

">
COOKWARE COLLECTION COMPARISON
Learn which Anolon cookware collection is right for you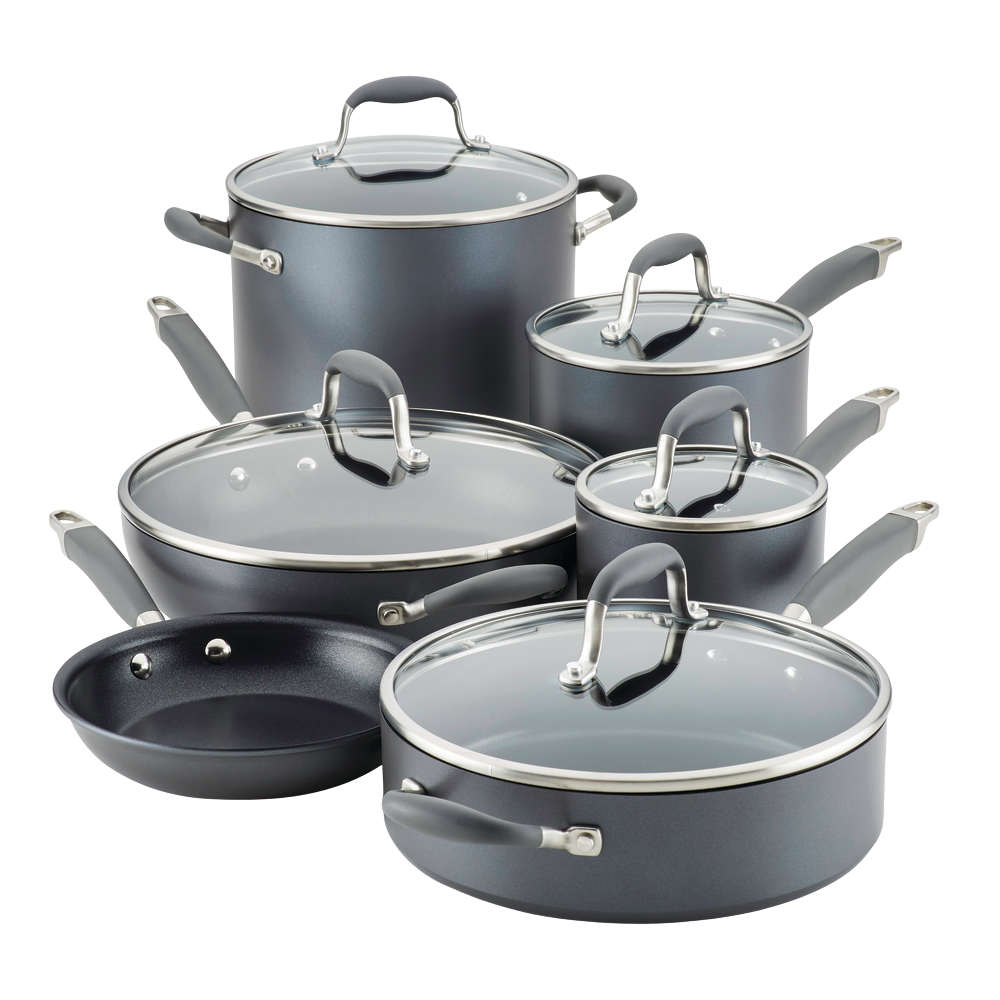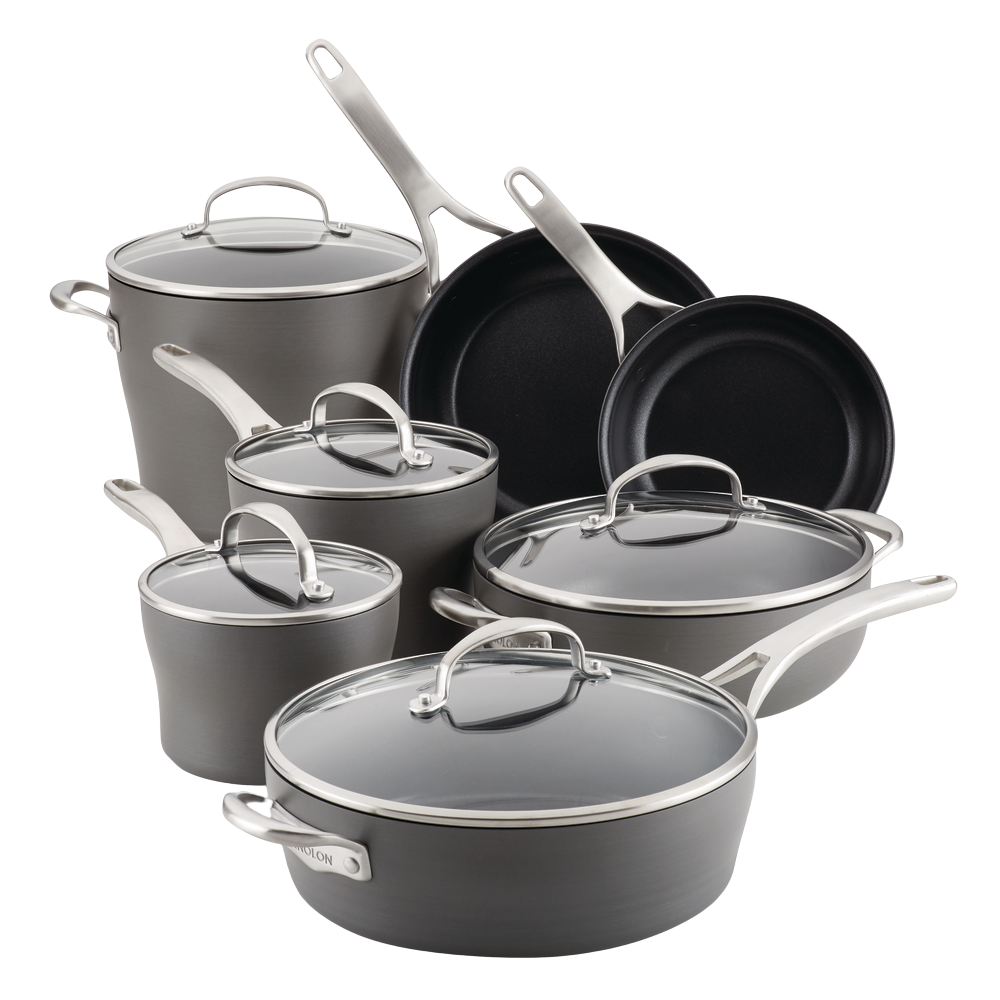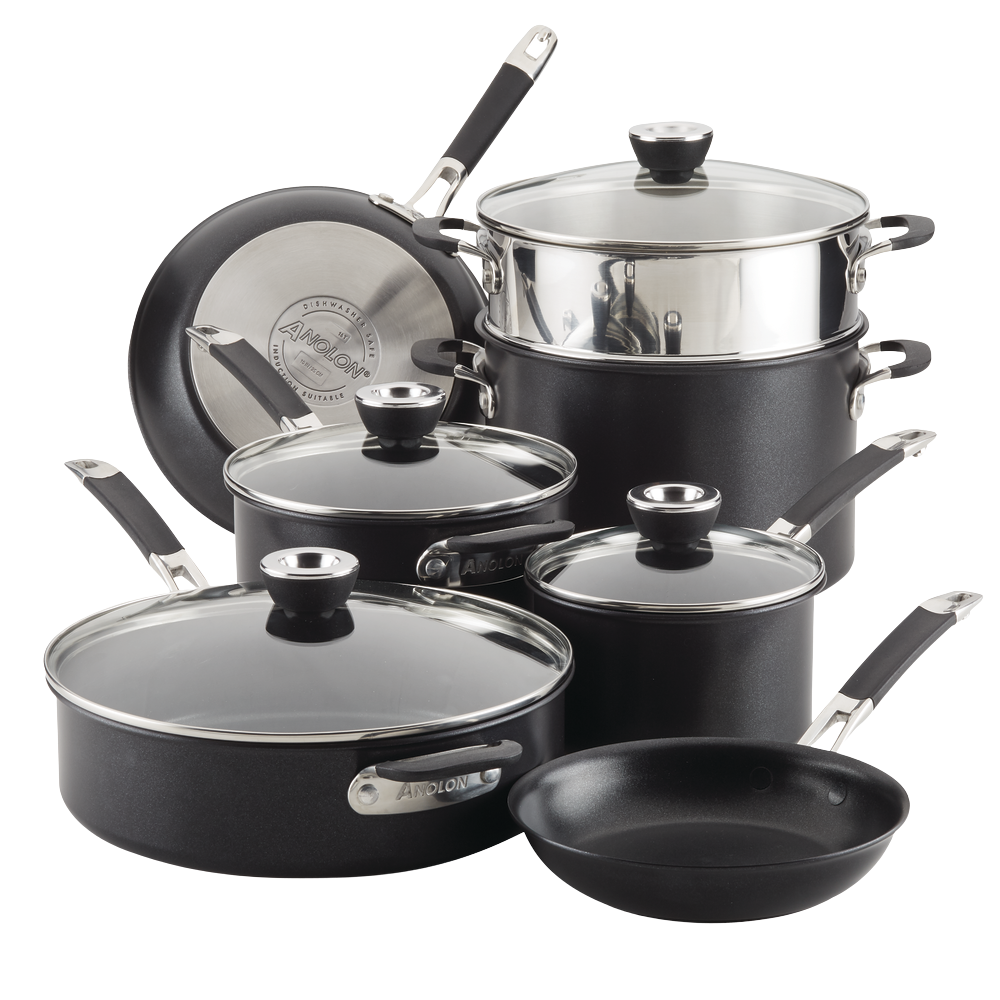 High performance. Small spaces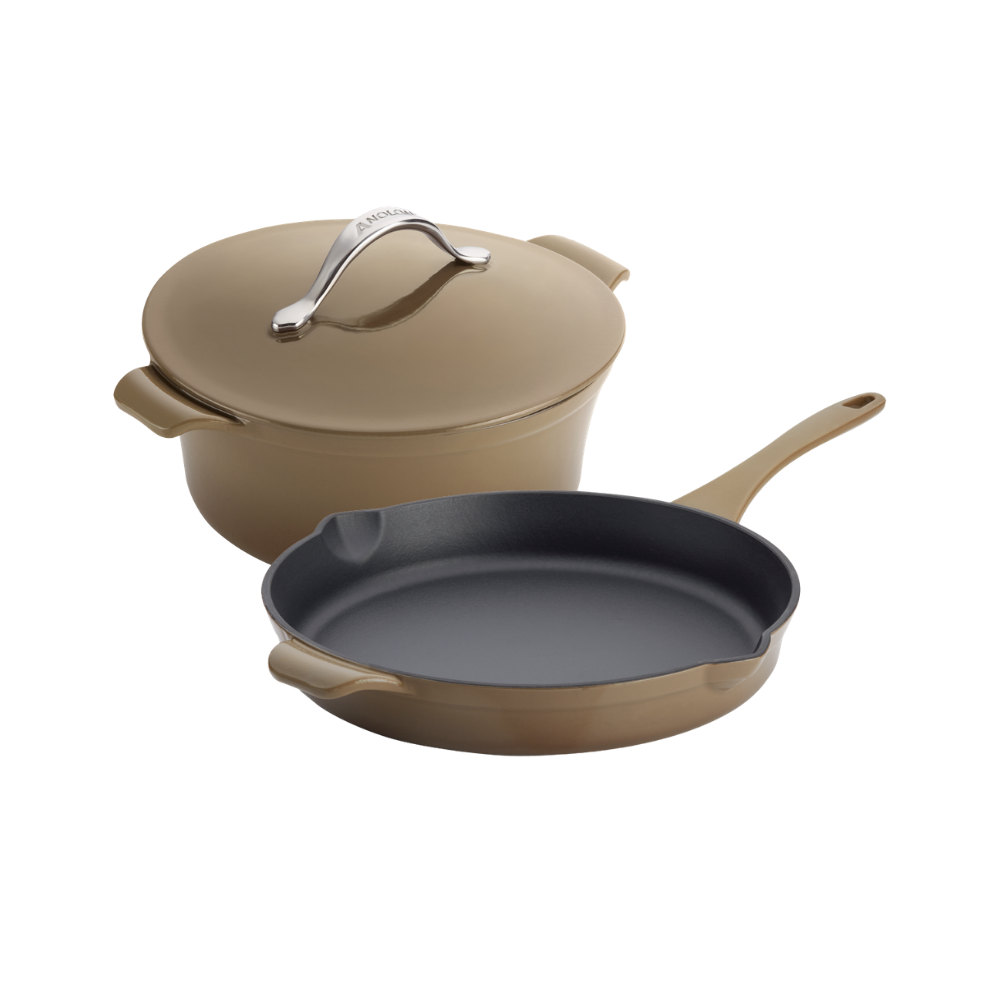 How do these sets stack up? Have a look here.

">
Here's what else to love about Anolon

Pro ei falli molestie, per ex dicam option epicuri, deserunt necessitatibus ius et. Erat etiam duo id, sea fugit malorum posidonium an, Erat etiam duo id, sea fugit
Ad esse blandit periculis per. Eos at prima voluptua fabellas, his eruditi gloriatur definitiones cu. Ad esse blandit periculis per. Eos at prima voluptua fabellas.
Hassle-Free Lifetime Warranty
Vix oporteat gubergren ne, dicam altera argumentum mei no, an ius verear offendit tacimates. Sed eu sumo labitur verterem, quod feugait euripidis ex sit