If there's one thing you can always look forward to, it's an incredible from-scratch meal… and this method only requires a single Anolon sheet pan.
Lemon-Coriander Roast Chicken
With just a few ingredients, a simple chicken dinner transforms into a truly effortless feast, especially since this recipe only requires a sheet pan.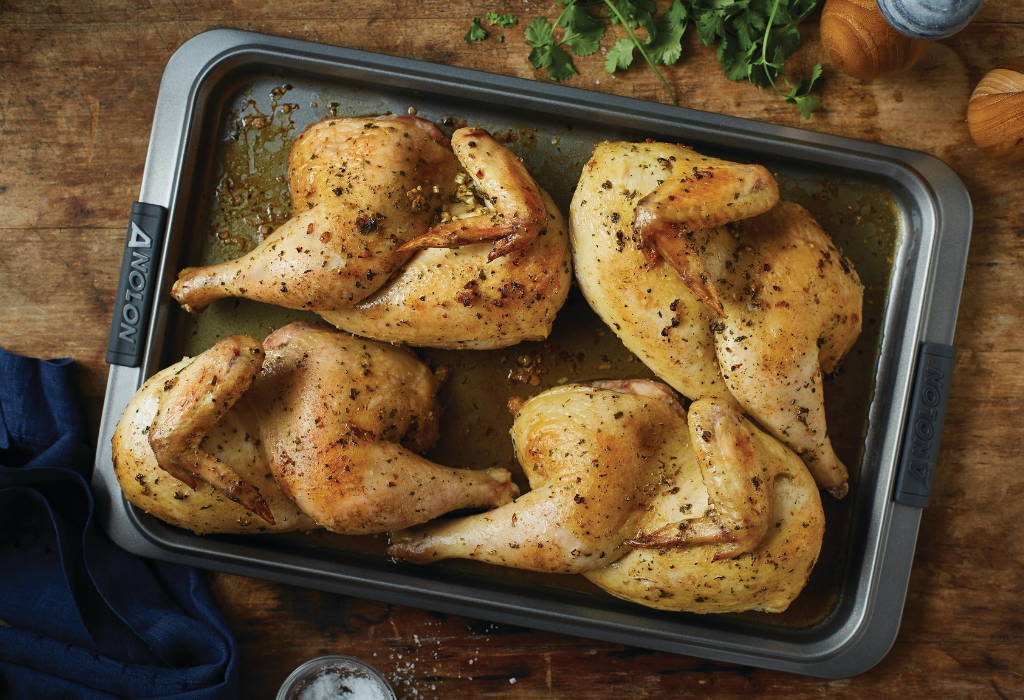 From sweet treats to whole meals, sheet pans are one of the most versatile and useful tools to have on hand, plus, they're especially handy when it comes to the occasional one-sheet wonder. Which is all the more reason to invest in a long-lasting nonstick 11x17-inch baking sheet that's also incredibly easy to clean.
More Anolon Items to Add to Your Toolkit...
Trusted Chicken Recipes to Put Your Skills to the Test
SPICE-RUBBED CHICKEN

LEMON ROSEMARY CHICKEN BREASTS

SHEET PAN CILANTRO LIME CHICKEN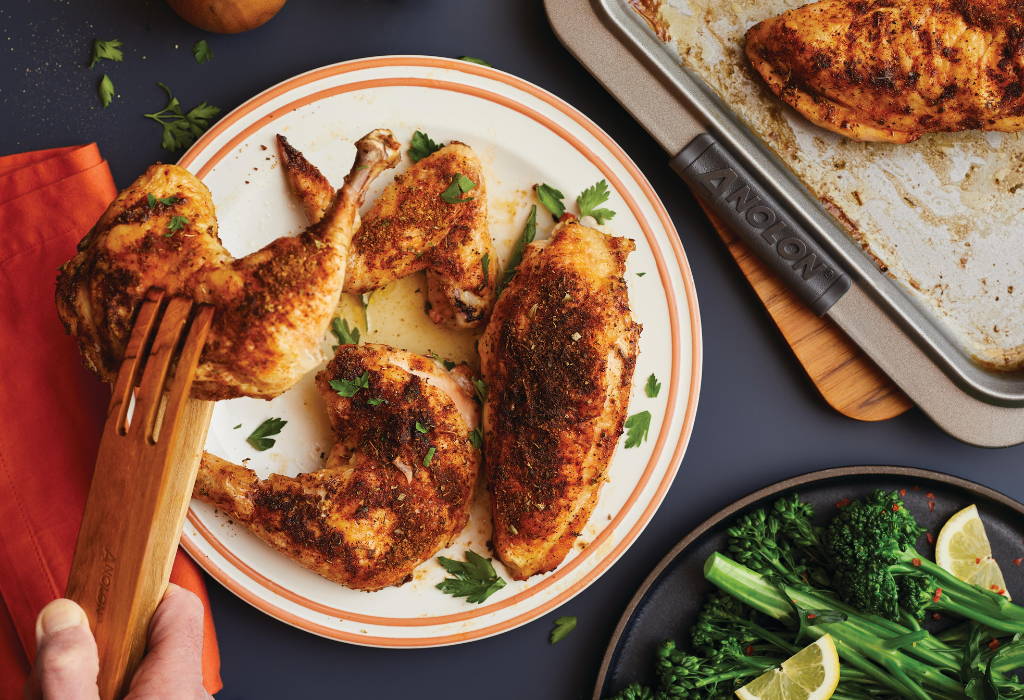 This Anolon favorite only requires a few spices and a single sheet pan, meaning you'll have hands-off cooking time to focus on a from-scratch dressing or creating a complementary cocktail.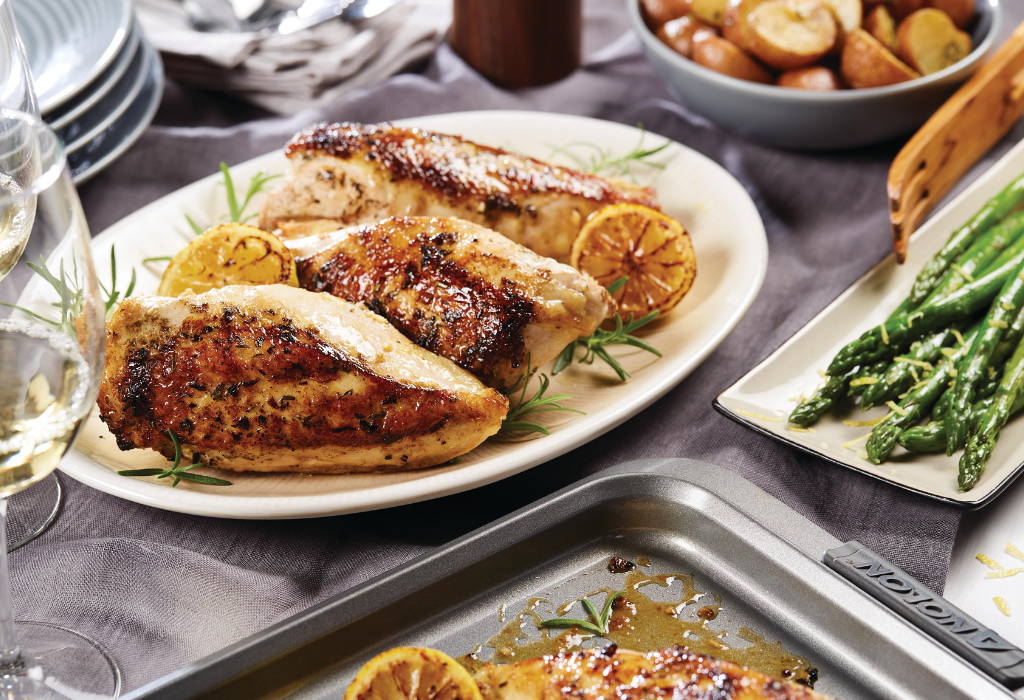 Not only does this sheet pan dinner come together effortlessly, leftovers make a great addition to your favorite lunch salad.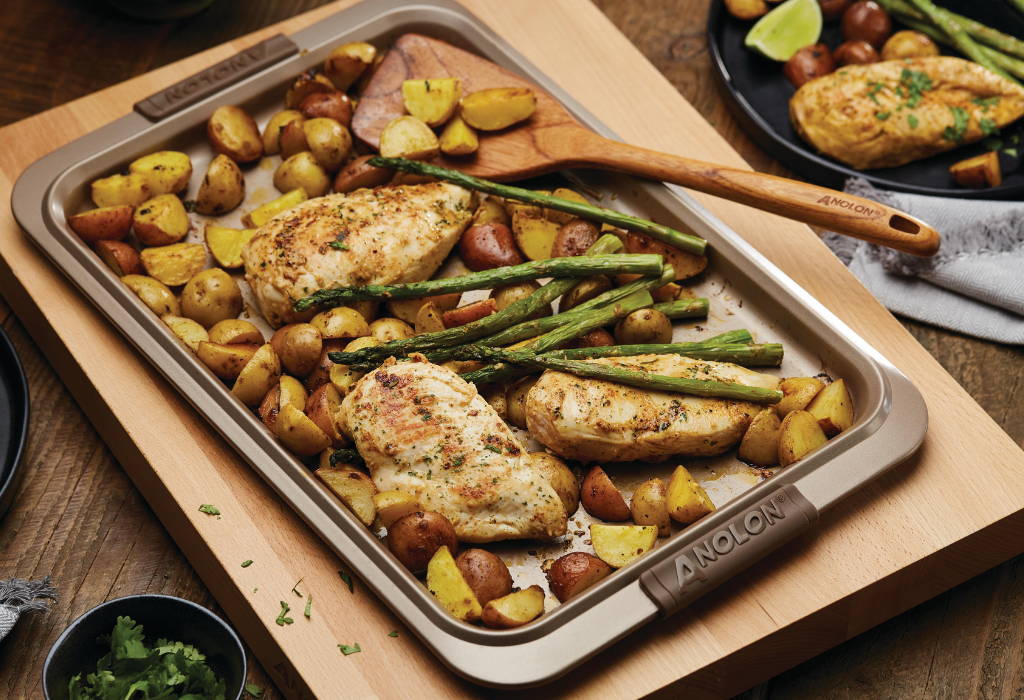 Made to simplify a weeknight, sides included. This sheet pan dinner is the ultimate testament to how one-pan wonders can still create something impressive, while also being hearty and comforting.