WIN ANOLON X COOKWARE. AVAILABLE EXCLUSIVELY AT ANOLON.COM & WILLIAMS SONOMA.
Ready to change the way you cook?
Taste the X factor and enter for a chance to win AnolonX cookware prizes. Scroll down to enter.
Our SearTech™ surface keeps cooking oils in the middle of the pan, directly under the food, to sear better and enhance every flavor. And the thick, edge-to-edge stainless steel base distributes heat evenly and is suitable for all stovetops, including induction.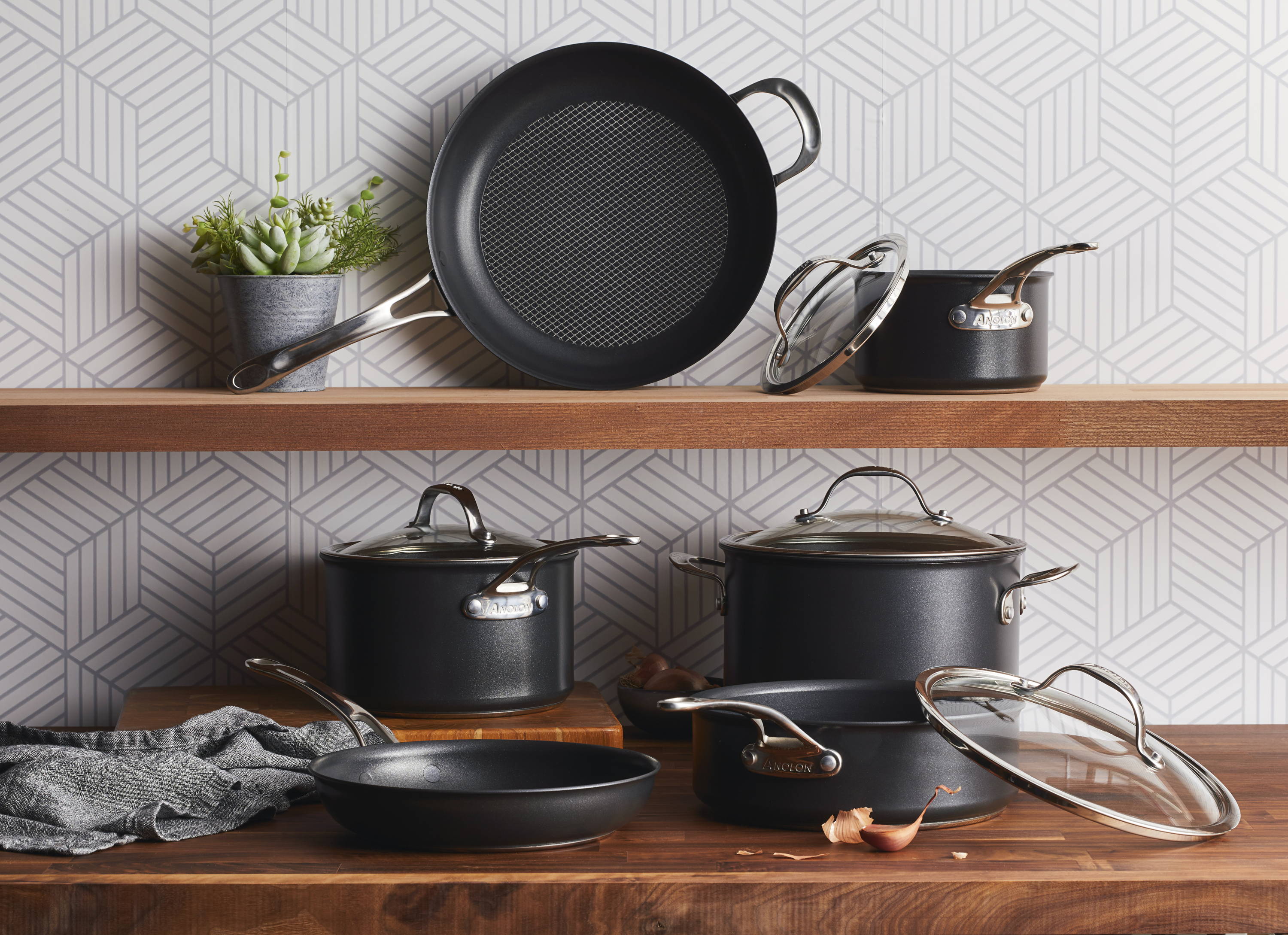 Here are the AnolonX pans you could win.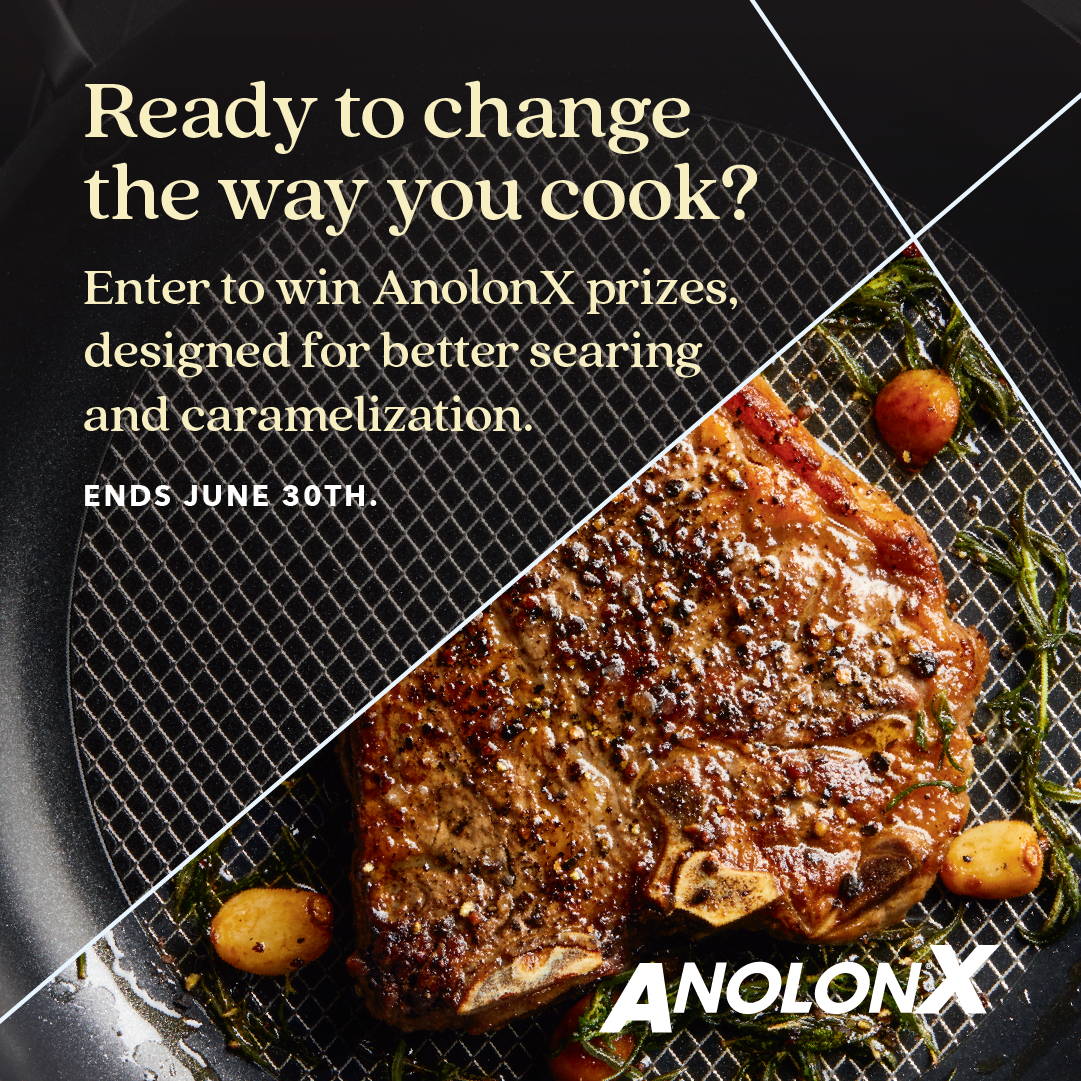 Want to put AnolonX to the test? Sign up for a chance to win 1 of 4 prizes in our X Prize giveaway.
Put AnolonX to the test with these chef-created recipes.