Simple ingredients do not equate to thoughtless meals, but rather act as an excellent starter to explore new dishes and flavor combinations. From simple to complex, chicken is an incredible base ingredient for you to push the boundaries of your usual menu because it can be paired with just about anything. Here's one of our favorite ways to serve chicken – surprisingly simple ingredients, delectable flavors, and an opportunity to acheive the perfect sear.
Chicken Breasts with Lemon & Feta
Golden chicken breasts topped with a lemon butter pan sauce and sprinkled with feta and fresh oregano are truly a weeknight win: not only is the creamy lemon sauce universally beloved, but dinner can be on the table in about 20 minutes.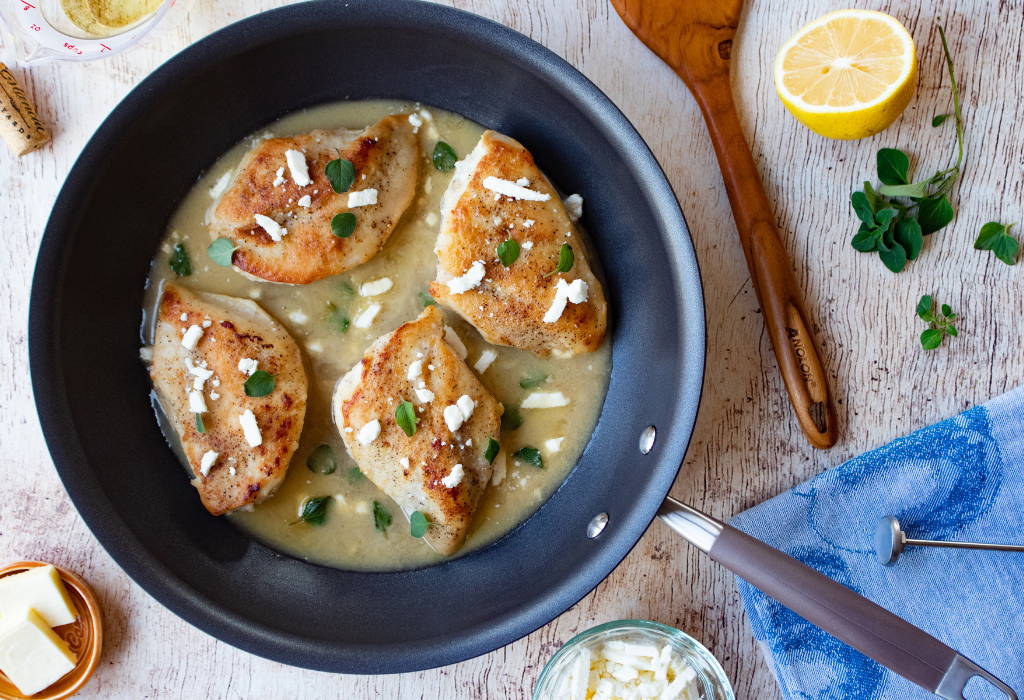 This Frying Pan is Everything
The ultimate sign of good craftsmanship is a good sear, and it's no secret that a good heavy-gauge pan can help you do that. From its sapphire-reinforced, toxin-free nonstick to its long-lasting performance and durability, you're going to love the hard anodized Advanced Home frying pan set.
More Anolon Items to Add to Your Toolkit...
Trusted Chicken Recipes to Put Your Skills to the Test
CHICKEN PICCATA

CILANTRO PESTO CHICKEN

CAPRESE CHICKEN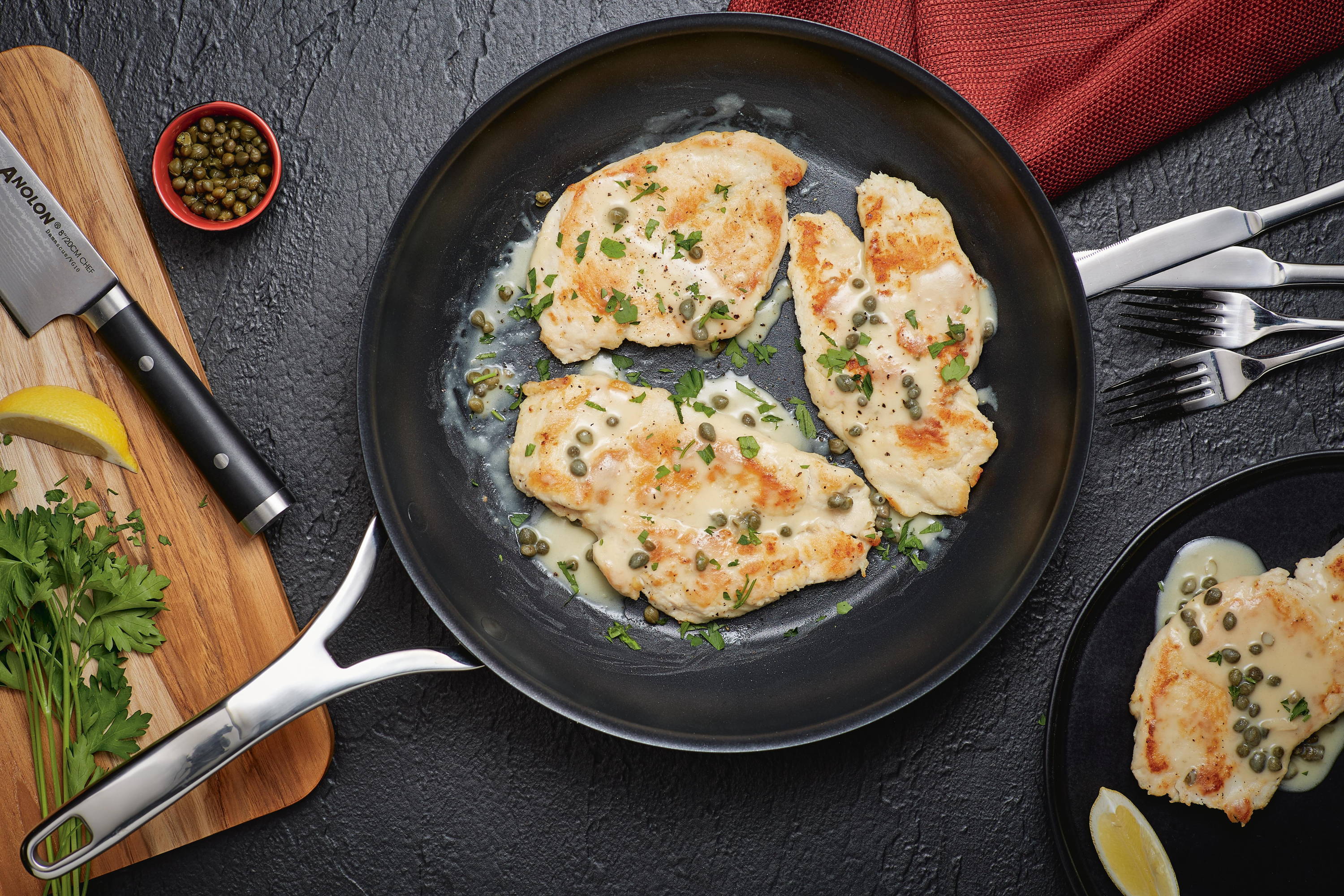 In search of a reliable recipe that dresses up dinner any night of the week? Look no further, this dish will easily become one of your favorites.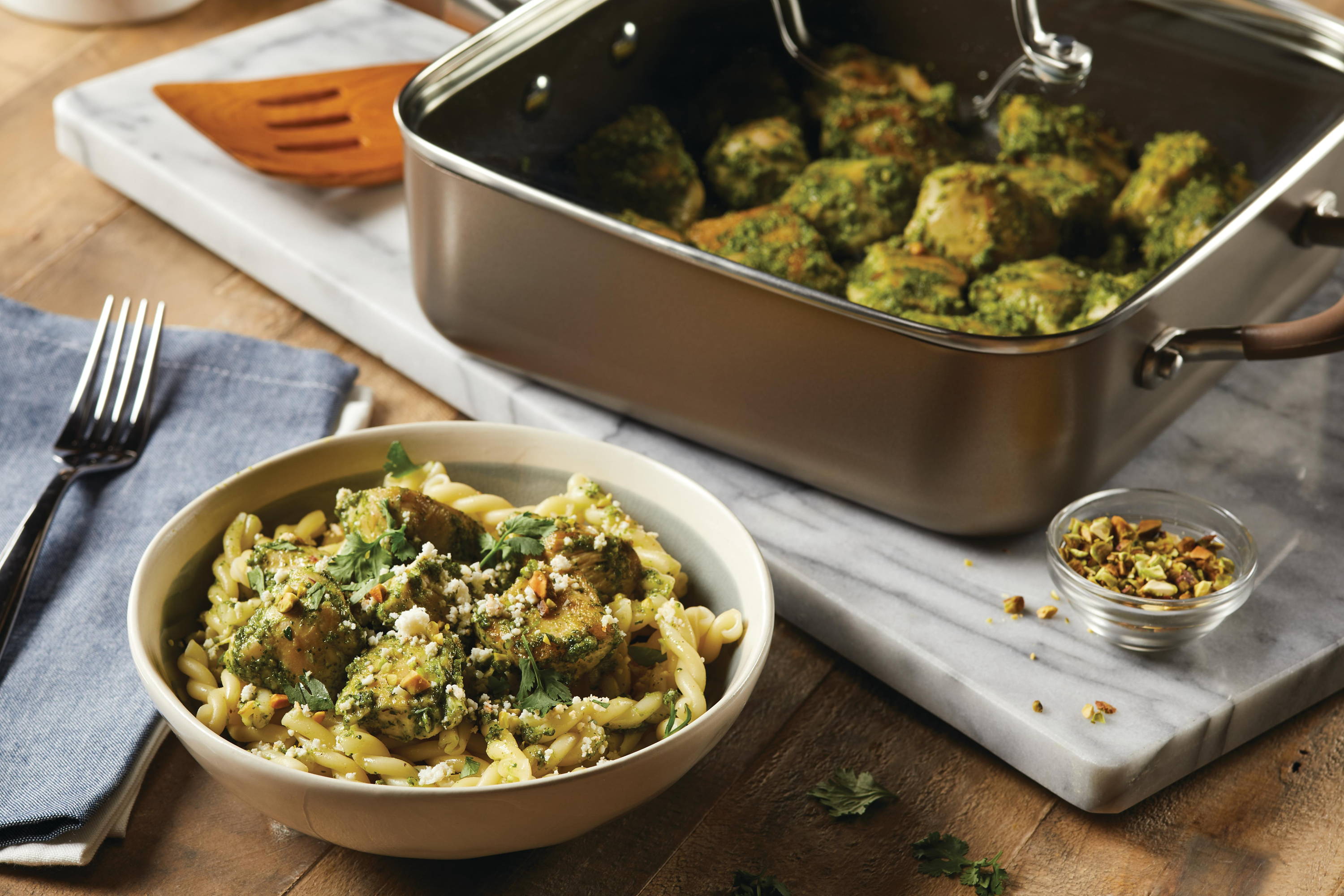 When a craving for from-scratch pesto sparks your inspiration for dinner, embrace it. This dish can easily be made on any weeknight.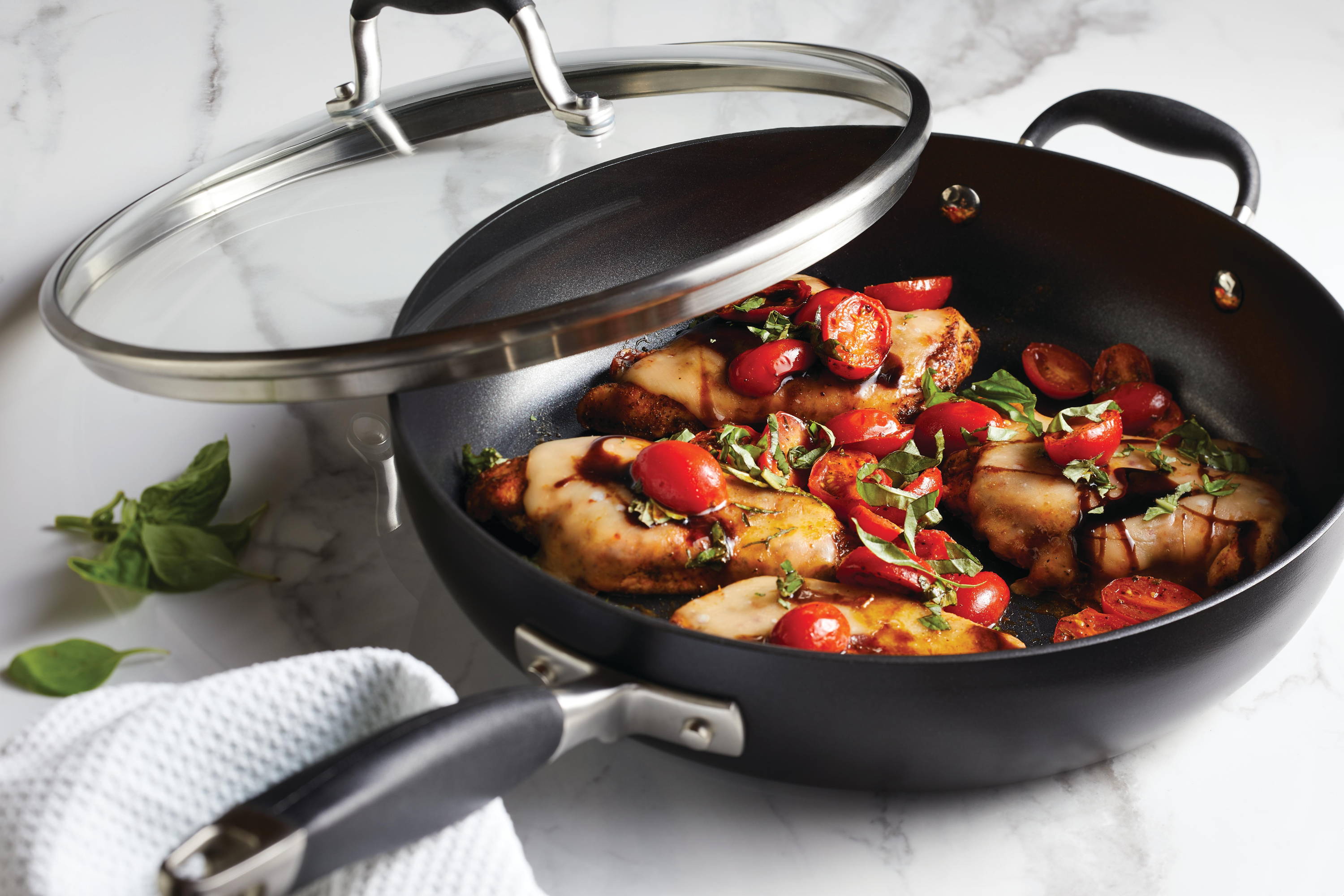 20-Minute Chicken Caprese
When you think of Caprese, you may traditionally think of the salad, but with a little creativity, it makes a wonderful dinner entrée.